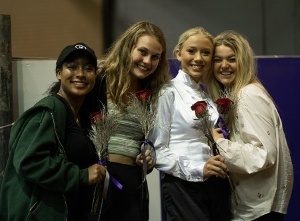 Join AHA
Join a community of Arabian Horse lovers. Regardless of your discipline, AHA has a program or activity that is just right for you. Membership in AHA expands your opportunity to learn about and enjoy your horses, offers discounts on registrations and transfers, and provides a network of owners, breeders and affiliate clubs to join for community and fun.

*An annual membership consists of a 12-month period beginning with the month of purchase (based on postmark) and expiring on the last day of the 12th month. (Example: If membership is postmarked March 20, it expires on March 31 of the following year.)
**Youth membership is for an individual under the age of 19 as of December 1 of the previous year. An adult membership is required if an individual is age 19 before December 1 of the previous calendar year.
***Club Affiliation fees differ per club, must be an AHA approved club
For Canadian Citizens: GST will be added to AHA membership fees and competition card. Club dues already include GST.
Membership Refund Policy: Memberships are non-refundable and non-transferable.