Volunteer Service Award
---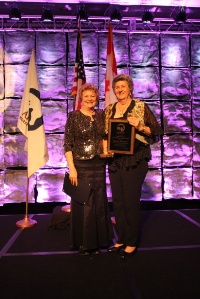 Annual awards are presented for the following categories:
Member Organization Level
Regional Level
National Level
Member Organization Level awards are presented by the club. At the Annual Convention AHA presents the Regional Level awards during general session and the National Level awards during the President's Banquet. Each recipient receives an award certificate, congratulatory letter and lapel pin.
Deadlines vary for each award level; see Chapter 22 in your AHA Handbook for official rules and deadlines.
Click here to print the nomination form.
---
Volunteer Service Award Winners
Click here for the 2020 Volunteer Service Award Winners
Click here for the 2019 Volunteer Service Award Winners
Click here for the 2018 Volunteer Service Award Winners
Click here for the 2017 Volunteer Service Award Winners
Click here for the 2016 Volunteer Service Award Winners
Click here for the 2015 Volunteer Service Award Winners
Click here for the 2014 Volunteer Service Award Winners
Click here for the 2013 Volunteer Service Award Winners
Click here for the 2012 Volunteer Service Award Winners
Click here for the 2011 Volunteer Service Award Winners