Performance Futurity/Maturity
Anyone Can Dream - Anyone Can Win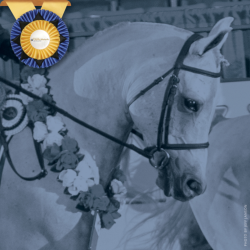 Over $399,000 paid out in 2022 for U.S National Performance Futurity/Maturity
Arabian and Half-Arabian/Anglo-Arabians can compete in Performance Futurity/Maturity/Derby classes at U.S. Nationals and in Performance Maturity at Sport Horse Nationals. These classes feature the best of the breed's young athletes, some of these young horses are sold before they even leave the arena. A wonderful marketplace to showcase the best and brightest that the industry offers.


AHA Foreign Members Who Earn Prize Money

Foreign residents winning prize money at an event held in the States will be subject to income tax of 30% per Internal Revenue Service regulations. This amount will be withheld from total winnings.
Click Here for More Information.