Single Event Membership
Satisfy your membership requirement for participation in a single AHA recognized show with the purchase of a Single Event Membership (SEM).

If you already have an account login and purchase the SEM from the Account Landing Page. Otherwise, click Purchase below to create and account and purchase the SEM.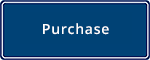 Single Event Membership is available per person/business.

Single Event Memberships provide competition privileges for the duration of the event (back-to-back shows are two separate events and require two separate Single Event memberships) where the membership is purchased.

Single Event Memberships are good for qualifying competitions (Not available at Regionals/Nationals).


Need personal excess liability insurance coverage, consider purchasing an AHA Membership with Competition Card privileges.