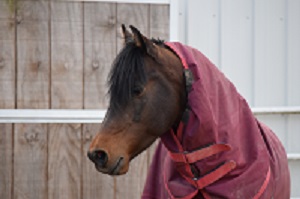 People have strong opinions about winter – they either love it or they hate it. Whether you're a snow lover, or whether you despise when the temperature drops anywhere below sixty degrees, most equestrians can agree that winter weather brings a host of nuisances with it. Shorter days, fewer horse shows, icy water buckets and troughs, and of course – dealing with the cold! Here are some tips to keep you and your equines warm and toasty through the rest of the winter months.

Warm water – Consider investing in heated water buckets or de-icers. Having warm water in the winter rather than icy cold water can encourage horses to drink more, ensuring that they stay hydrated and healthy. Plus, it means less time for you to spend breaking up the ice in your horse's trough or buckets!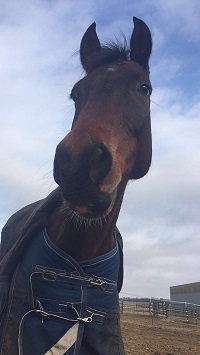 Dress in layers – This can apply both to humans and horses! Blankets, neck warmers, and fleece-lined slinkies help protect our ponies from the cold. For us humans, thick socks, gloves, sweatshirts, coats, and hats are all important – putting on a pair of leggings or long johns underneath your pants can help keep you insulated as well!

Hand and foot warmers – These are small heat packs that can go in your boots or gloves! They are usually cheap and easy to find at the supermarket, and they are great for helping keep the feeling in your fingers in toes!
Bit warmers – No horse wants to put a piece of metal in its mouth when the metal is freezing cold. Electric bit warmers exist, or you can even use the hand and foot warmers mentioned above to warm up your bit before your ride.

Do chores during the day – Try to get as much work done as possible during daylight hours when temperatures are higher.
Having a warm drink on hand for yourself such as coffee or hot chocolate isn't a bad idea either! And if all else fails – go snuggle your horse, and remember that spring is only a few months away!
About the Author
Caroline Elik is the Region 11 Youth Director

Have a story you want to share on the blog? We'd love to hear from you; contact youth@arabianhorses.org today!
---