The program's goal is simple-make people feel comfortable and welcome and they'll want more of the Arabian horse. T.A.I.L. has the potential to benefit all facets of the Arabian horse industry. The program helps to put a friendly face on our organization, but also gives trainers and breeders a chance to meet prospective new owners. After the T.A.I.L. experience is over, kids and parents want to know where they can find riding lessons!
Once you feel comfortable with the T.A.I.L. program, share it with your friends, host a T.A.I.L. event and watch your love for the Arabian spread! For advice about how to make a T.A.I.L. event happen in your area, contact us at youth@arabianhorses.org.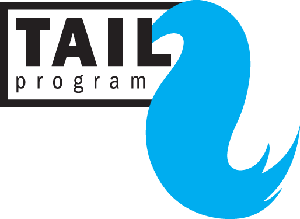 Vision Statement
To incite a passion to own and enjoy the Arabian horse by bringing a rich, life-long experience to people through involvement with Arabians, Half-Arabians and Anglo-Arabians.
Mission Statement
To grow the breed by:
Providing services, industry involvement and market delveopment
Encouraging people to fully experience and enjoy the Arabian, Half-Arabian, and Anglo-Arabian horse for recreation, sport and companionship; and
Maintaining accurate and reliable Arabian horse registration records