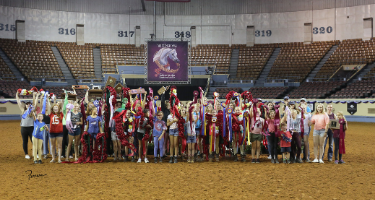 RYTT is back on for 2021!!
Want to earn points and win prizes with your friends, or make new friends through showing and riding? The Regional Youth Team Tournament offers youth the opportunity to form teams which work together to earn points. These points, earned from both recognized and non-recognized shows and rides, lead to great year-end awards for the high scoring teams. In addition to these awards, winners are posted on the AHA youth webpage, and in Arabian Horse Life magazine.
Contact your regional youth team tournament secretary today and get a team together.
Team entries must be postmarked by the Monday before your first show for 2021.
**Virtual shows can count towards the non-recognized division**
Rules and Point System (Changes for 2020)